PACIFIC WAGYU ALLIANCE
Experience Wagyu Beef of the Highest Quality
Through Our Ranch to Table Marketplace
Grass Fed, Grass Finished Japanese or American Wagyu Beef.
Enjoy the best beef money can buy, at home, each month with our exclusive membership.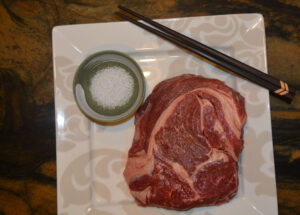 The only thing better than eating our delicious beef is having our delicious beef delivered directly from our ranches to your table each and every month.  Our 100% grass fed Wagyu Beef has the richest flavors you'll find in either Japanese (100%) or American (50 or 100%).  You choose the unique and authentic flavors that gave Kobe Beef it's reputation or to tailor your experience to a more American palette.  Either way, you receive our commitment to quality and promise to sustainably raise each animals with the strictest attention to their welfare and quality of life.
Contact Tim at 541.604.4818 for American Wagyu and
David at 541.280.7781 for Japanese Wagyu
Sign-up to Receive Our Recipes in Your Inbox Today
What is Wagyu and Why is Pacific Wagyu Alliance Committed to it?
Wagyu is arguably the best beef money can buy.  With its exceptional marbling, superior tenderness and exquisite flavor, it's no wonder Wagyu is the pinnacle of the beef world.
Through careful genetic selection and feeding, we have created an experience for connoisseurs unmatched by any other beef on the market.  Our commitment to consistency and focus on Wagyu means you're able to enjoy unrivaled quality and flavor each and every time you place an order.  Wagyu beef has found fame with executive chefs but is quickly being mastered by the weekend barbecuer.  Additionally, and likely more important with its proven health benefits, choosing Wagyu isn't just a treat for your taste buds, it's great for your health as well.
Pacific Wagyu Alliance is 100% focused on Wagyu beef which allows us to bring the best performing bloodlines to market for everyone to enjoy.  Trace your steak back to the sustainable ranch that grew it.  Click to learn more about our story, commitment and the beef that is changing the high-end restaurant industry.
Wagyu Beef is more nutritious. Ours is perfect for Health Conscious consumers since it contains no GMOs.
The Pacific Wagyu Alliance Story
There are other places to source your Wagyu beef on the internet.  However, we believe (and believe you will agree), that there is no other option once you have tried our meat.  Why you ask?  We offer consistency!  Being small allows us to know our cattle, watching them day after day, and understanding how they're doing and how they are progressing.  We watch them so carefully that one would think they are our own children and in some respects they are.  Everything we do as ranchers is focused on providing the best product we can for you to enjoy.  Click to read more about Pacific Wagyu Alliance's story.
We specialize in providing the best ranch to table experience. Order online now for fast home delivery!